After Brexit, all goods including resettlement property, removals crossing the UK border need to be cleared by customs, regardless of whether they have any customs charges.
Customs clearance allows you not to pay any customs duties on your personal resettlement property.
You will also need customs clearance, please see details below for information and assistance in obtaining documents.
Customs clearance is the preparation of a document – called a customs declaration – which will enable the cargo to cross the UK-EU border, completing all the steps required by the rules of customs procedure, related to the passage of goods, persons, luggage through the customs border of a given country, which are subject to customs control.
We offer a remote service for your convenience. We accept scans of documents electronically, so no one has to come to our office.
We offer you two ways to obtain documents required for international crossing.
1) As a company we offer preparation of EX1 (preparation of transport clearance) and GMR documents free of charge, which enables you to cross the border from UK to France.
To prepare these documents we need from you:
Photocopy or scan of your passport with photo and signature.
Inventory list or packing list with value.
Proof of current address (utility bills / proof of employment) showing that the customer has lived in the UK for 12 months or more.
Authorisation to transport (sample document attached).
2) You can also use the professional help of a customs agency (agency charges £200).
Our Customs Agency is based in the UK and has a high level of expertise in the clearance of private goods with particular emphasis on removals, resettlement property.
M……………………….
Ju…………………..
E: info……………….
T: +44 (0) 20………………..
(contact details of the agency will be provided by e-mail upon reservation)
Using a customs agency will enable you to obtain a GPR document and a bar code, which will allow you to transport your goods safely through France.
All documents must be prepared and given to the driver on the day of collection of the transport.
Example documents: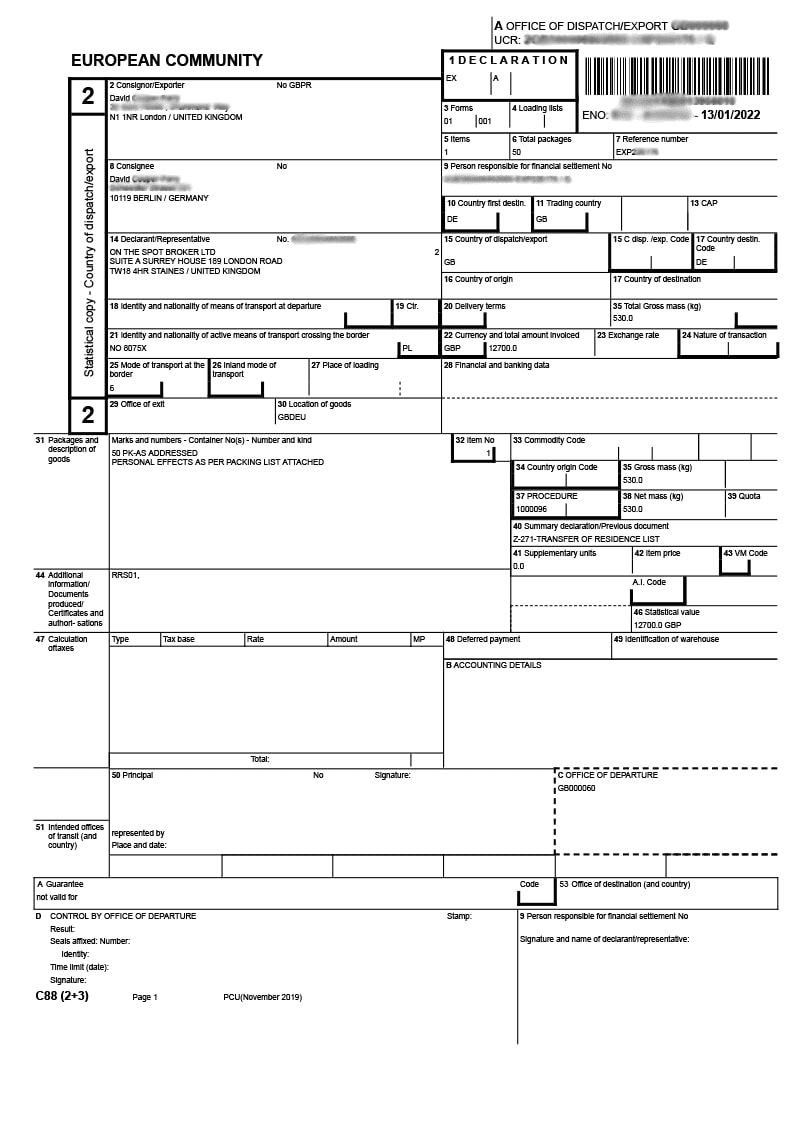 We invite you to cooperate with us, with us moving England-Poland will certainly be successful!
Kanguro Team